Our farm share is sold out for 2021.
Join our waitlist, below, to be notified when space opens up or to buy a la carte vegetables throughout the season. Thank you for supporting small local farms!
join the waitlist
Join a local farm.
Learn to eat with the seasons.
Sign up for a weekly box of veggies, straight from our farm to you.
We provide recipes and cooking tips to help you in the kitchen, as well as newsletters and events. Follow your vegetables from seed to fork!
*Our 2021 CSA is sold out – sign up for our waitlist to find out if space opens up, and for chances to buy a la carte produce throughout the year!*
Our

long-season CSA

runs for 26 weeks, from late May or early June (depending on weather) through late November.
We offer weekly and every-other-week pickups in Tacoma and Seattle.
unrivaled variety
Our weekly shares provide a great balance of the vegetables you know and love and a few unusual vegetables to play with. With more than 200 flavorful varieties of vegetables,  you won't get bored!
ALL SEASON Long
 Our CSA lasts 6 months – you literally get to taste the change in the seasons! We believe eating local is important for you and for the planet, and have invested in season-extension infrastructure to keep fresh vegetables coming your way for longer.
FROM YOUR FARMER
Follow your food from seed to fork through our newsletters, farm visits, and weekly vegetable pickups. Can't remember what that vegetable is? Want a recipe suggestion? Your farmer is only a text message away.
What's in a weekly share?
Each week, you'll receive 6-10 different seasonal vegetables – the best and freshest of what's available on the farm.
Shares typically include a mix of leafy greens, root vegetables, onions or herbs, and seasonal treats like peas, zucchini, tomatoes, or winter squash. A few times throughout the season you'll get to try unique items like fennel bulb, kohlrabi, or escarole – a great chance to be adventuresome!
Share Options and Pricing
Bi-Weekly Share
$360 for 13 boxes
Pick up every other week. START HERE if you are new to CSA. This is the perfect option for small households of 1-2 people or families who want to supplement their weekly vegetables.
Weekly Share
$715 for 26 boxes
For our committed veggie eaters, enjoy a bountiful season of fresh produce every week! Perfect for 2-3 veggie-loving adults or families with medium-sized children.
Still need more veggies? Opt for a double share.
flex options
 Email us!

Going out of town for more than a few weeks but don't want to miss out on the rest of the season? We can often make it work – let's talk.
We offer three payment plans: 1) Single payment: pre-pay for the entire season, 2) Split: pay in two installments, or 3) Monthly: make a deposit and pay the remainder monthly.
We offer two pickup styles depending on the location: market style, and boxed.
Market style – we lay everything out for you, and you select and pack your own vegetables in your own bags. This gives you more choice and helps us use less plastic.
Boxed – For smaller pickup sites. We pre-pack your share, and you collect it from coolers outside a CSA member's house.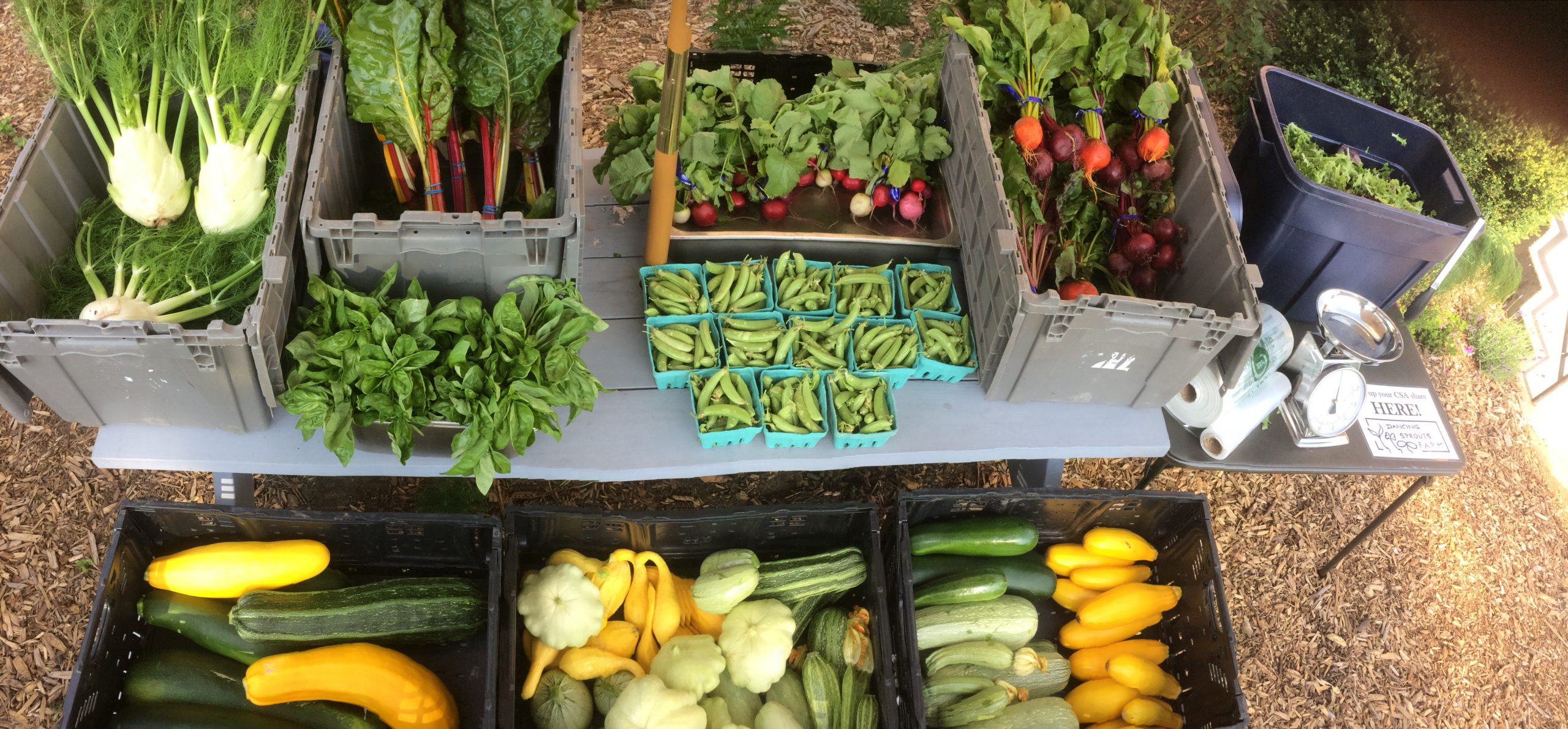 Seattle, Tuesdays
Main pickup site (Market style) – Madrona Grace Presbyterian Church, 4:30 – 7:45
Satellite sites (Boxed) – University District, West Seattle, Hillman City. 
Tacoma, WEDNESDAYS
Main pickup site (Boxed) – SE Tacoma, near 56th and Sheridan
Satellite sites (Boxed) – N Tacoma, near Division and North M St.

ORTING, TUESDAYS
Main pickup site (Boxed) – Private residence near Washington State Soldiers Home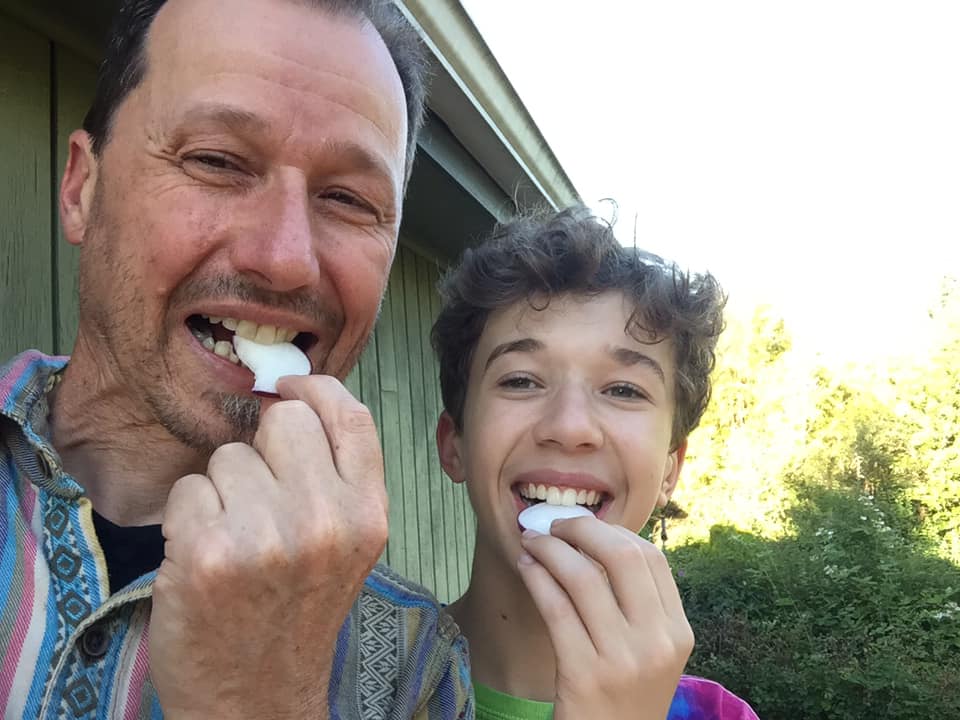 Getting a box of incredibly fresh, hand selected vegetables from your farmer can be a great adventure! We're here to make the journey easier with recipes, cooking tips, and more.

Would our farm share be perfect for you? Take this quick quiz to find out!
Our 2021 CSA is sold out!
Join our waitlist, below, to be notified when space opens up or to buy a la carte vegetables throughout the season. Thank you for supporting small local farms!